Donal Bagnall
CST-T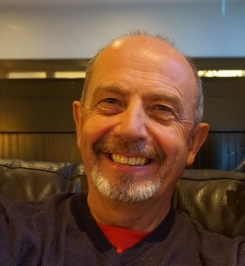 | Mon | Tue | Wed | Thu | Fri | Sat | Sun |
| --- | --- | --- | --- | --- | --- | --- |
| | | | | | | |
I work with the belief that we all desire a life where we can be free from pain, fear and anxiety. As a CST, I help to facilitate clients to find better health and reach their full potential. My job is to create the space where each person can trust their own inner-power to identify where their health and wellbeing can be improved by relieving their body of physiological and psychological restriction that are creating the pain and discomfort in their lives.
CST works wonderfully for new-borns to calm their nervous system and identify any restrictions in the head, neck and spine, particularly after a difficult, traumatic or C-section. CST* serves to allow the newborn the time to correct difficulties that may have arisen during their birth process.
Children with Autism have benefitted greatly from CST*. Time spent, in CST, with children on the spectrum can bring some very positive results for the child and their family.
CST has aided so many adults with all types of ailments, whether it be pain, skin conditions, anxiety, depression, releasing old traumas, injuries, childhood conditioning/memories and beliefs.
I have served all ages and I am so moved by the power of the results achieved by the trust that is created by the client and their belief in CST.